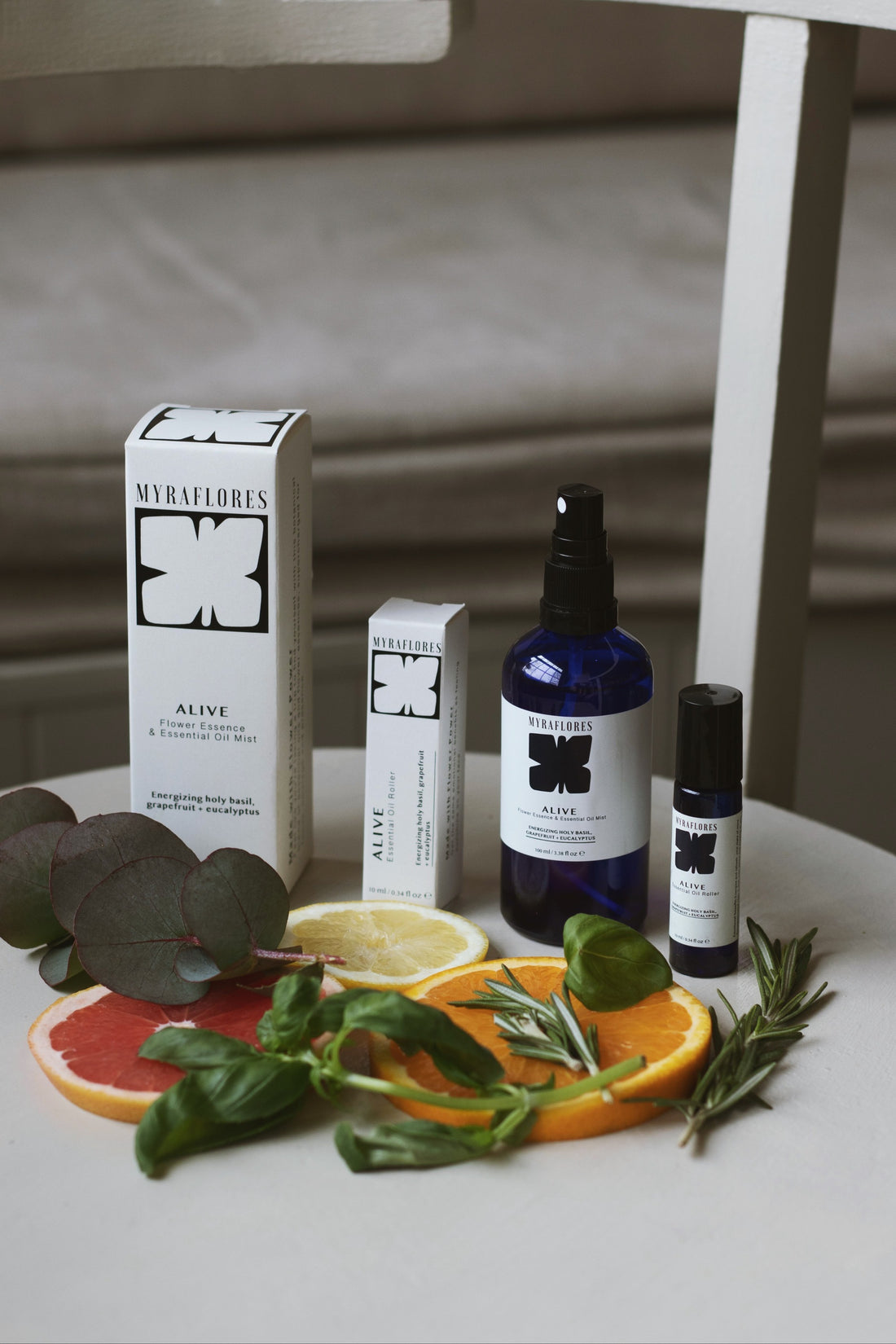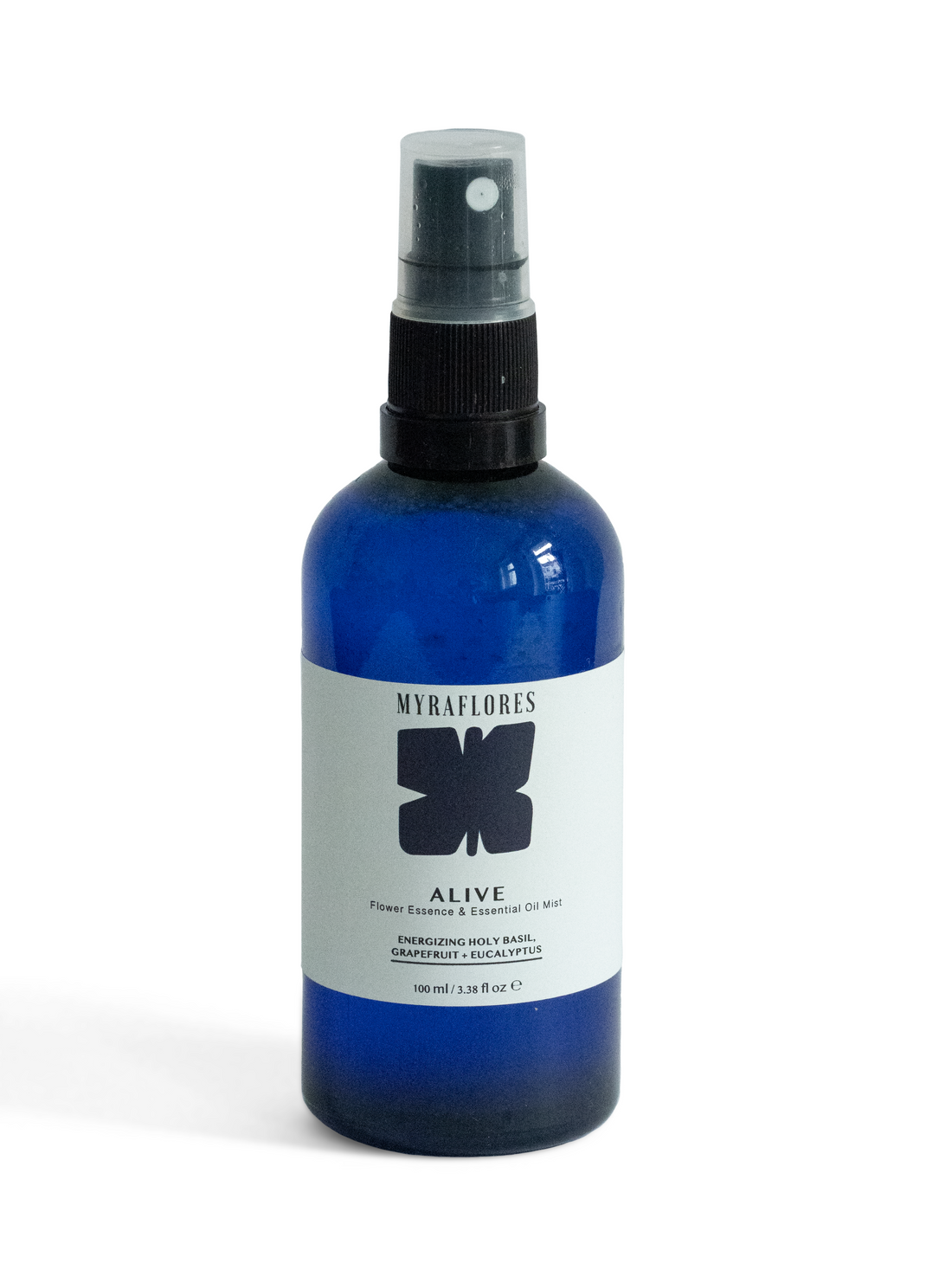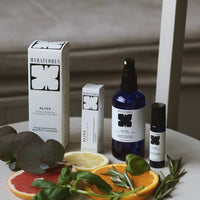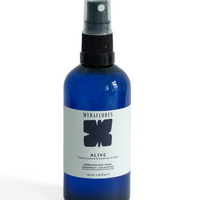 To feel focus, courage and presence.
Essential oils
Holy basil, grapefruit + eucalyptus.
Flower essences
Mimulus, clematis, honeysuckle, wild rose, aspen.
Ships within two weeks after purchase
We formulate our small-batch blends in the heart of Amsterdam and use a pre-order system to skip the waste caused by overproduction.
Free shipping on orders over €100
How to use
Ingredients
Warnings
How to use
1. Spritz around the body as an aura mist.
2. Mist around the energy field (your immediate space) for further emotional support.
3. Mist onto your pillow, clothes or sheets for a fresh feeling.
For more information please refer to our FAQ page.
Natural mineral water, citrus paradisii (grapefruit *), citrus sinensis (sweet orange *), ocimum sanctum (tulsi *), rosmarinus officinalis verbenoniferum ( rosemary *), eucalyptus globulus (eucalyptus*), flower essence of mimulus guttatus (mimulus *), clematis vitalba (clematis*), lonicera caprifolium (honeysuckle *), rosa canina (wild rose *), populus tremula (aspen *), high grade alcohol * (natural preservative) *organic.
Keep out of reach of children. For external use only. Shake well before each use.
How to use our Botanical Mists
1. as a linen spray
Shake + spritz around fresh bedding to set the mood for ultimate relaxation and let nature carry you into dreamland.
2. as a body aura mist
Shake + spritz directly around your immediate environment and around your aura before or after yoga, meditation or throughout the day to uplift, balance, calm or energize.